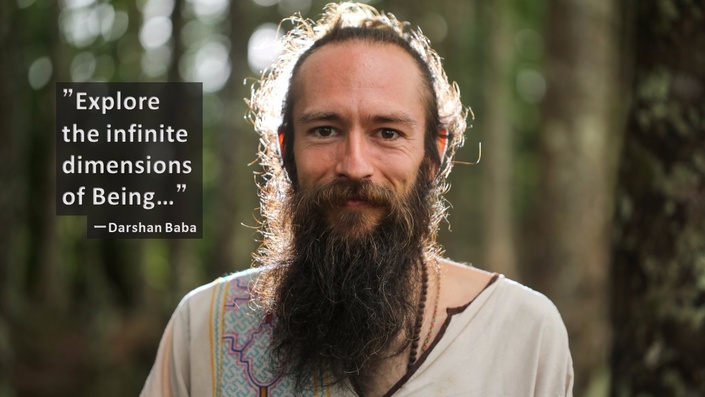 Ultimate Subtle Energy Course for Empaths, Truth Seekers, & Healers
What is craved, or missing is not found through the senses... Access your mystical power! Gain knowledge & tools to enhance the rest of your life!
Enroll in Course
Life does not need to be an unfulfilled struggle. We don't need to keep beating our heads against the walls of our obstacles without any progress. Feeling powerless and at the mercy of life is going to kill any progress towards attaining your goals from the start.
No one needs to be at the mercy of life and powerless here! The yogi's, mystics, shamans, wisdom keepers etc. have all said that this world is like a dream. When you are asleep your mind creates a whole dreaming scene, a body, and an identity to interact with the dream world. The mystic masters say that we dream this "waking" world in the same way.
You can learn to become lucid and control your dreams.
In the same way you can become more lucid and more in control of your waking reality.
Learn to master your subtle energy, and it will directly reflect in greater levels of mastery in life!
You can start taking action today to take the power back in your life and live the life of your dreams.
If we were chatting 1 Year from Now, what would need to happen between now and then for you to say:
"Darshan Baba!!! I just had the Greatest Year of My Life!!!"
Are you struggling with being an empath, or highly sensitive to other people's Energy? Or feel that you are a natural healer and want to develop you abilities but just don't know where to start? Do you want to learn how to manage your Energy so you can reach your peak productivity and just seem to succeed almost Magically in Life? You just need the right techniques and training to develop your skills!
Manifest the Life of Your Dreams with Siddha Life Mastery:
Learn how to access your Subtle Energy and use it as a powerful tool to manifest and create your life.

Learn how to transmute, and deal with emotions so they don't create obstacles to attaining your goals.

Develop deeper relationship to your Subtle Energy and the resources it offers to attract and realize your goals.
Imagine... Living in a World of Energy, as a Being of Energy! The possibilities are infinite! You move about with greater feeling of freedom, and potency. It's natural to experience life as mystical, magical, and miraculous... You are aware of the active potential power of the Universe!
Actually the world is like this...! Our own habit of a mundane narration for life has been concealing the vast mystery and potency of what it is to be alive. Constantly seeking through the senses for temporary stimulus after stimulus has only left us with a feeling of deeper dissatisfaction.
The answer is actually quite simple! We need only to rediscover the immense treasures within our own subtle nature. It's time to look within to discover more about who we really are. And, what amazing resources to life our subtle energy offers. Beyond having another brain, it's like having magical powers!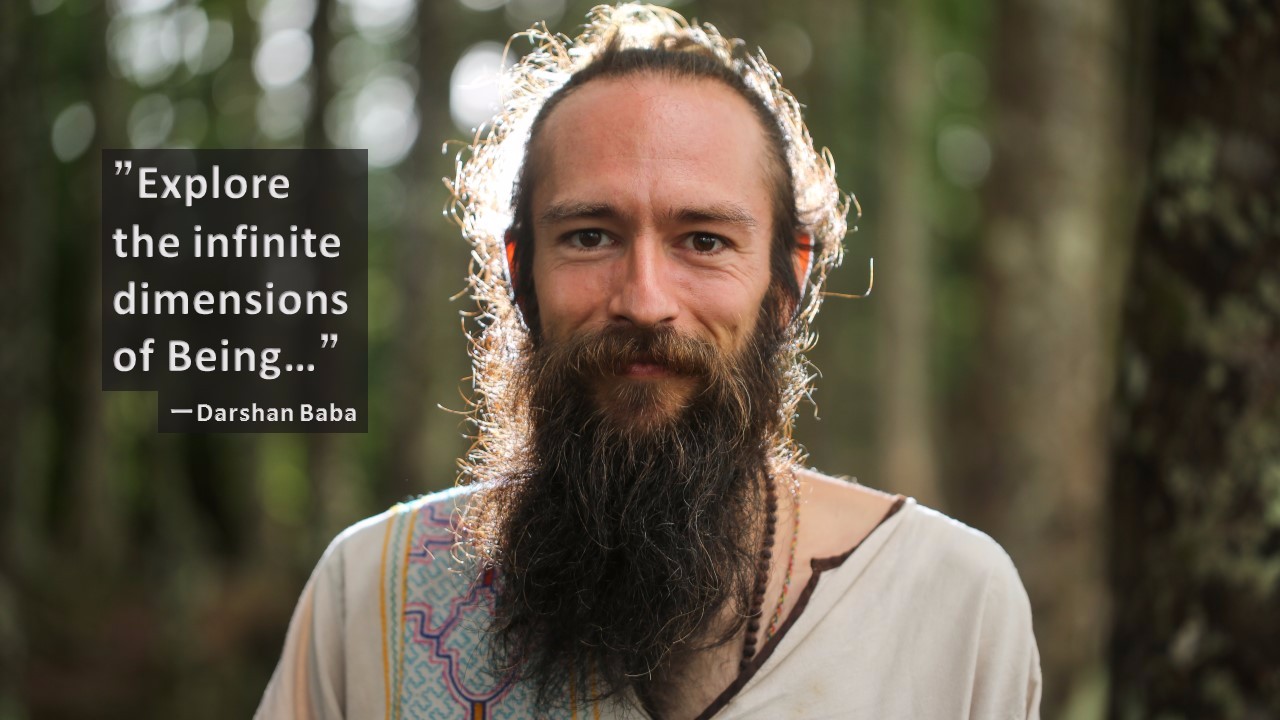 Everyone should have had training in the awareness and use of our subtle energy in school or college. The subtle energy dimension, and the field of Energy are an important part of life! These are also recognized by modern science as well!
Not having awareness of and a practical use of this energy realm is like being handicapped without a limb, or missing a large portion of the brain and as a result a diminished cognitive function or intelligence. If you want to achieve your goals in life you are going to need at your disposal all your resources without restriction and limits.
You will learn how to access your mystical power through the field of subtle energy, and use this awareness in a pragmatic way to bring your life to whole new levels! Gain practical tools, techniques, skills, and knowledge for working with subtle energy.
This is beyond just "energy healing". Yes you will learn how to practice advanced levels of healing with subtle energy... But this is a complete practice for Mastery! After this course you know how to bring all aspects of life to greater enrichment.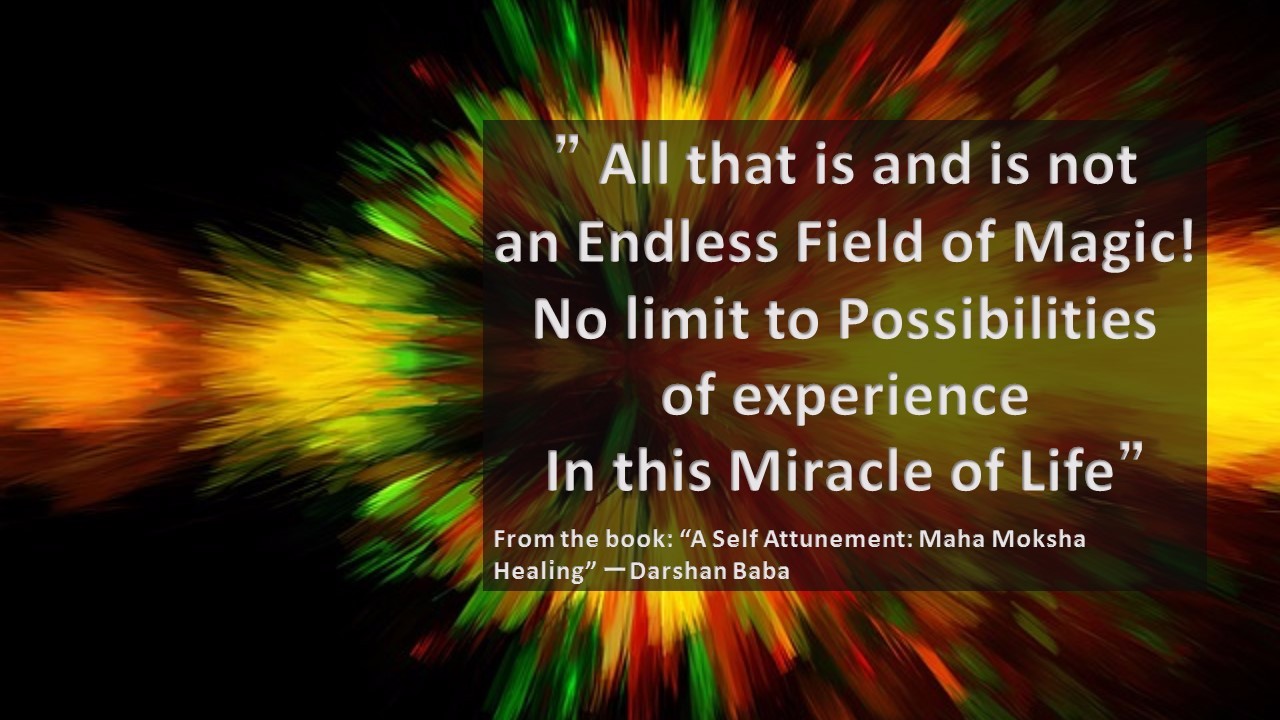 This 9 part course will guide you deep into the World of Energy through the following downloadable Video Modules:
Become Aware of Energy and Importance of Energetic Dimension to our Lives

Accessing the Field of Subtle Energy

Receive Years of Knowledge and Practice in Subtle Energy Sciences through Energy Transmission

Untangling, Clearing, and Releasing Stuck Energy

Transmuting Negative Energy, and Keeping Yourself Protected.

Taking Energy as a Super Intelligent Guide

Increasing "Personal" Power (Mystical power)

Discovering Resources in the Energy Field & Utilizing

Holding a Space to Facilitate Life Transformation for Others (Energy Healing)

Integration In Daily Life
The Modules are packed with pragmatic tools and techniques that you can use to enhance the rest of your life!
Downloadable Course Videos!

Notes and Outlines as pdf file downloads
Subtle energy awareness is not just new agey fluff. This knowledge and practice is where transcending limits and realizing greater ability becomes practical in life.
No matter what level your goals are set - it is important you have access to your energy and what resources it offers to life!
Limited Time Offer! (Over $300) Off! Enrollment Rate has been dropped to make this valuable information more available regardless of price!
Enroll Now Before the Price Goes Back Up!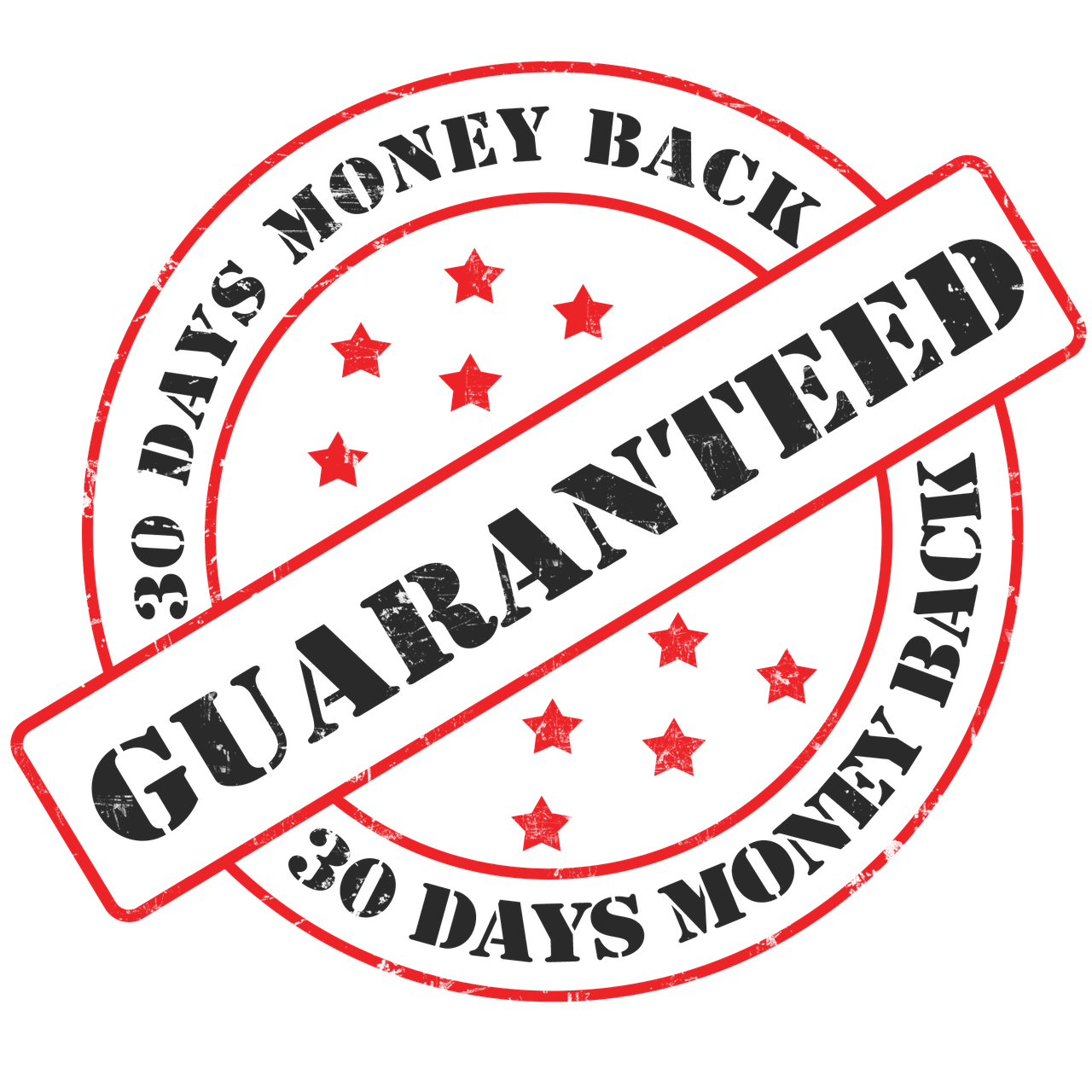 Your Instructor Darshan Baba doesn't Want the Course Fee or Money to be an Obstacle to Your Relationship with Subtle Energy! If you are serious about Developing Subtle Energy Awareness and Practice but feel you can't afford the enrollment fee, Contact Darshan Baba. Please include in the email why you must have the course, your goals with Subtle Energy, and any other info relevant to your request to join. Such as what service, skills, etc you can offer in Trade, or what you can contribute....

Your Instructor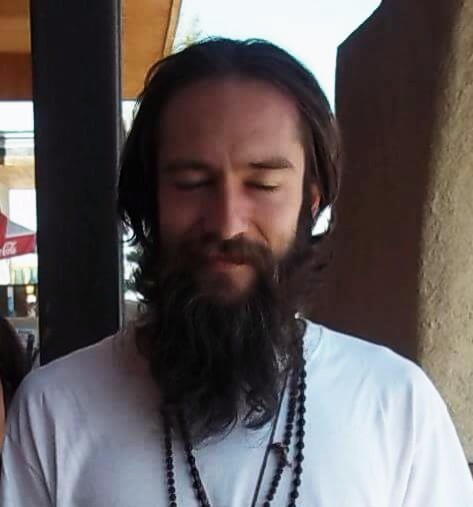 "The wisdom of Darshan Baba comes from the depth of his inner journey with single minded focus and seeking. After years of yogic discipline and mastery through dedication, he has so much to offer. His insights, guidance and wisdom is invaluable..." - Nandhji Yogi

Darshan Baba has been studying subtle energy sciences and applying them in practice since childhood. He is an Initiate in Esoteric Lineages of ancient India, and is carrying advanced knowledge granted by Masters with incomprehensible levels of Attainment. He has a unique gift for revealing the secrets pointed out through the Ancient Wisdom teachings. Darshan's gift to explain the age old subtle wisdom teachings is based on deeper understanding gained through years of intensive practice and through his association with highly realized Masters.
Darsha Baba's training and experience includes but is not limited to:
Subtle Energy and Healing:
Reiki Master & Teacher Training

2 yr Energy Medicine program

Tai Ji and Chi Gong

Rose Healing

Amazonian Shamanic Healing

Quantum Light weaving

The Reconnection

Matrix Energetics

Quantum Matrix Arts

1000 contact hour Integrative Medical Massage

Including 350 hours Holistic Health and Healing Arts
Yoga Sadhana/ Meditation:
Kriya Yoga,

Sri Vidya,

Siddha Maha Yoga,

Kalangi Kundalini Yoga from Tapasyogi Nandhi,

Mansa or Manasya Yoga,

Kundalini Shaktipat

Sahaja Yoga Meditation

Literally Millions of Repetitions of Mantra Japa
Course Curriculum
Becoming Aware of Energy
Available in days
days after you enroll
Siddha Subtle Energy Empowerment
Available in days
days after you enroll
Courses Included with Purchase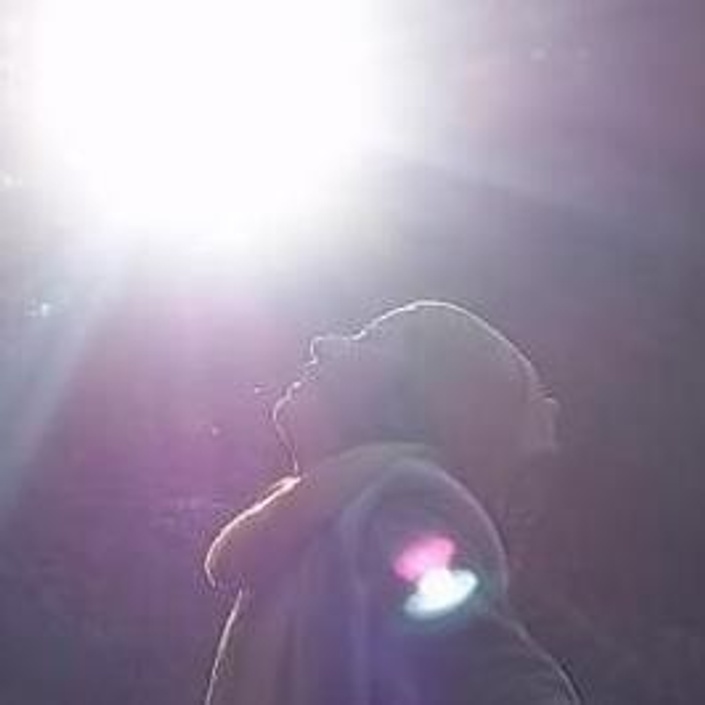 Introduction- Experience Subtle Energy
Want to increase your awareness? Want greater levels of personal power and energy? This course gives you tools to take power back in your life!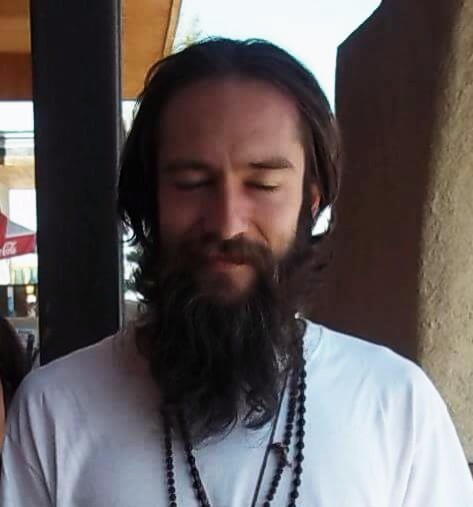 FREE
Original Price: $0
Testimonials:
"Ive only been recently introduced to the work of Darshan Baba and the Siddha Subtle Energy transmissions that he offers via video. What comes into focus for me in having experienced this work that he offers is the powerful transmission that is transferred in the participation of these videos. One can set the intention to be receptive of the energy, and allow it to come to them in whatever way is truly best for the individual. In doing this, rather than having a preconceived idea about what to expect from it, you may find yourself surprised at how the energy will work for you in your life. I highly recommend Darshan Baba's generous and integrative work. I have felt the power of the transmission both in my physical body, as well as in my emotional/spiritual body. He operates from a place of high integrity, and this shows in his offerings. I also have been pleasantly surprised at the introduction I have received to the Siddha Life Mastery Online School Course. The teachings are shared in a straight-forward and easy to understand way. this allows for the practice of the teachings to be immediately applicable in one's life, regardless of experience level. I am thankful to have found the wisdom of Darshan Baba to be both accessible and powerful in a practical way. A true teacher, and gift for this world." -Liz Moon, Internal Alchemy Intuitive and Energetic Support Services 575-224-2373

"Darshan Baba takes these advanced techniques and presents them in such a modern and simple way, its impossible not to remember. Reading this book is as if he is sitting in front of me teaching in class. For anyone interested in the limitless powers of the mind will find this book to be a must have. As well as this author being one to pay attention to." - Robert Dennis, from a review on amazon.com of the book Cosmic Consciousness and Healing with the Quantum Field

* * *
"The wisdom of Darshan Baba comes from the depth of his inner journey with single minded focus and seeking. After years of yogic discipline and mastery through dedication, he has so much to offer. His insights, guidance and wisdom is invaluable. As tools of consciousness, this book holds blessings of transcendence for those on the path of light." - Nandhiji Yogi

* * *

"I absolutely loved this book. I have dabbled in spirituality and meditation over the years and a dear friend sent this to me. I found myself reading through the pages during a time in my life when things were very overwhelming. There is something magical about the simple words on these pages. I definitely was able to stop, center and level out after using some of the meditations. I'm pretty sure it helped my grades in school as a result!" - Valarie, from a review on amazon.com of the book: A Self Attunement: Maha Moksha Healing
* * *

"A Self Attunement: Maha Moksha Healing is not just about reading words on a page. It is about having the direct experience of peace and wholeness. The intent of the author is that by reading the book one becomes attuned with the opulent vibration of one's own spiritual energies. This book is an incantation to evoke one's inner life of love and wholeness. Thereby, the energies of loving kindness radiate out in all directions from one's Self to all sentient beings. This book will be of interest to those that like reading, The Secret, and other books about positive affirmation. Enjoy!" - Joshu (amazon.com reader reviews)
* * *

"I received all the 5 books. These are more then just books. Each time you read the book again and again you'll get deeper realizations. The energy transferred is exactly what you need on your path. After this long road of spirituality, finally found rest. These books are really the end station of seeking "the way". Bless you all, try the examples on Amazon!" - SadaShiva (from reader review on amazon.com
* * *
Frequently Asked Questions
When does the course start and finish?
The course starts now and never ends! It is a completely self-paced online course - you decide when you start and when you finish.
How long do I have access to the course?
You get lifetime access! After enrolling, you have unlimited access to this course for as long as you like - across any and all devices you own. You are automatically "grandfathered" in so you continue to get access to any new editions and additional materials, Even if the price goes up for future enrollment as the course increases in content, you continue with your lifetime access without any additional charge for new materials!
What if I am unhappy with the course?
I would never want you to be unhappy! If you are unsatisfied for any reason contact Darshan Baba right away to resolve the issue. There is a full 30 day money back guarantee. If you take this course. watch all the videos, apply the techniques in your life, and you have not had a total transformation with practical results, then contact me within the 30 day period for your refund!